Spray tanning has become very popular in recent years. However, many people are hesitant to have this done by a professional because of the cost and time commitment. If you are offering mobile spray tanning services or are interested in getting a spray tan at home, you'll need a professional spray tanning kit including the necessary equipment and products.
Spray Tan Equipment
The spray tanning kit includes the instruments like a spray gun, hose, mitts, tent, and air compressor.
Airbrush Spray Tanning Gun
A spray tan airbrush is a machine that allows you to spray your body with a liquid solution without the need for rubbing it on with your hands. This method is perfect for people who are uncomfortable with getting naked in front of someone else.
An airbrush is a common tool in beauty salons because it gives the evenest coverage with less chance of over-application.
The airbrush sprayer has two components:
1) A canister that holds the solution
2) An hose that connects to the air compressor
The hose connects the mister nozzle to an air compressor that sprays a mist of water and self-tanner onto a person's skin. The water and tanner mix in the air and create an even layer on top of the skin.
There are three different types of spray guns: Airbrush, Low Volume Low Pressure (LVLP), and High Volume Low Pressure (HVLP).
Spray Tan Mitts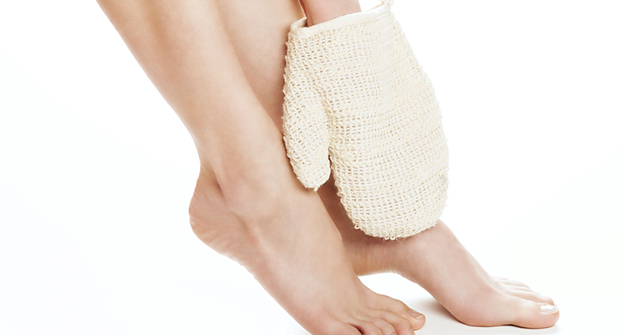 Applicator mitts are one of the most important equipments for spray tanning applications.
It prevents stains to form on the hand and applies the tanning solution to the skin.
A sponge mitt can be a substitute for an applicator mitt as well. A lot of people prefer to use disposable gloves, but they are not as effective as applicator mitts.
Air Compressor System
Today, spray tans are most commonly applied with an air compressor system that applies the solution through a spray gun using high-pressure compressed air. Salons and spas commonly used air compressors in spray tanning applications.
The air compressor system creates a flow of compressed air that mixes with the sunless tanning solution and is sprayed onto the body.
Mobile Spray Tan Tent
A mobile spray tan tent is a portable and temporary structure used for the application of artificial tanning.
Mobile spray tan tents are made of lightweight, water-proof material. You can set it up indoor or outdoor locations such as beaches, parks, and other natural settings.
Mobile spray tan tents are usually portable and you can easily relocate to different locations, depending on the demand for their services.
Extraction Fan
You need an extraction fan to remove any extra spray particles from the tent and keep the air as clean as possible.
The spray tan extraction fan pulls out any overspray particles and dumps them into a filter, keeping the environment clean for a smooth Spray Tan application.
Having an extraction fan is a must while applying spray tan to prevent inhaling any tanning solution as that might not be good for health.
These are the essential equipment you will for sunless spray tanning application.
You can find most of these pieces of equipment online or with your local vendor.
Go for quality as this might give you long-term returns.